Fanart of the lovely pepper. A tribute to Stanley Lau (Artgerm).

No sketch this time :D (Because it isnt even quarter decent)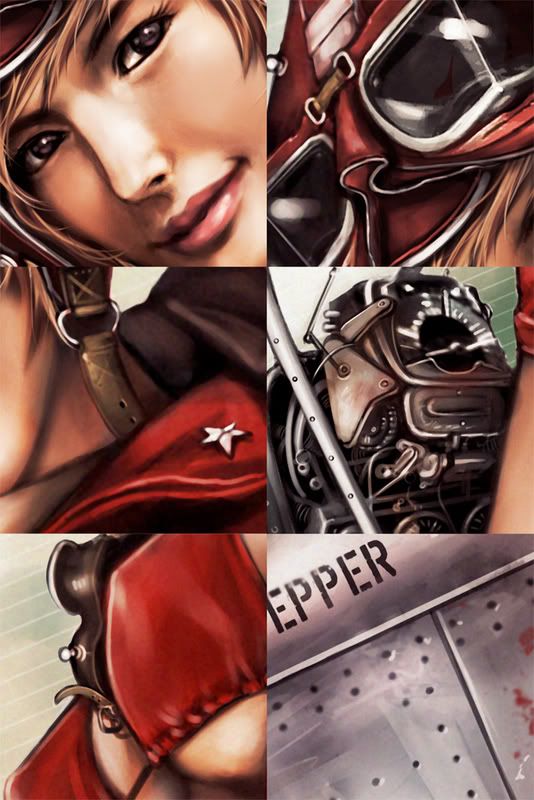 Helmet details were a joy to paint. I like the face, so here's another closeup.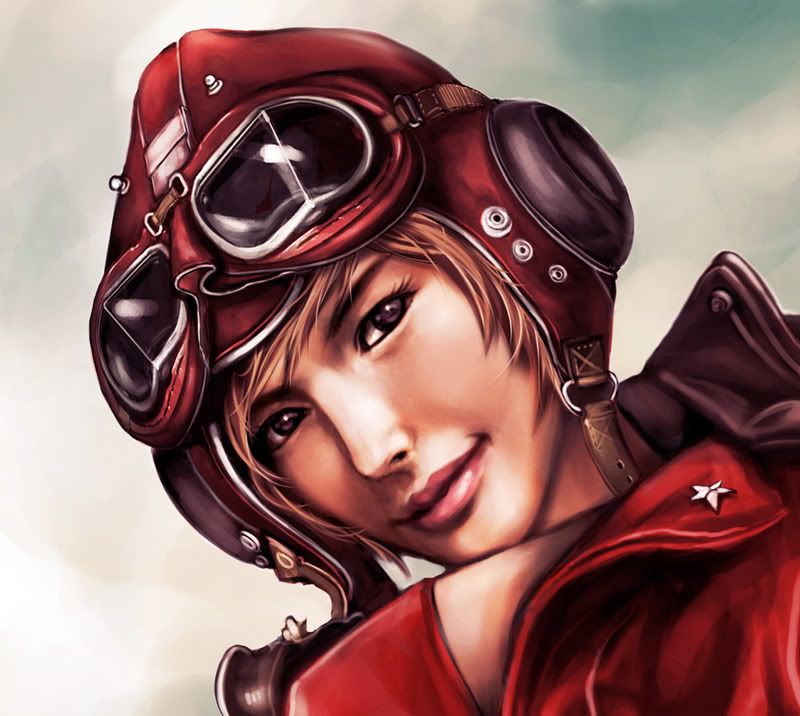 The plane's based on a P-51 Mustang. Figured only a plane with lines as graceful as a mustang would be a fitting mount for pepper.