A quick piece done mainly to test out the colors on my new monitor and to try out some new techniques.

First duplicated the painting twice. Upped contrast and brightness for the base paint and extracted the lines from the other. Layer setting for linework is then changed to multiply before flattening. Adjustment layers used to reintroduce colors.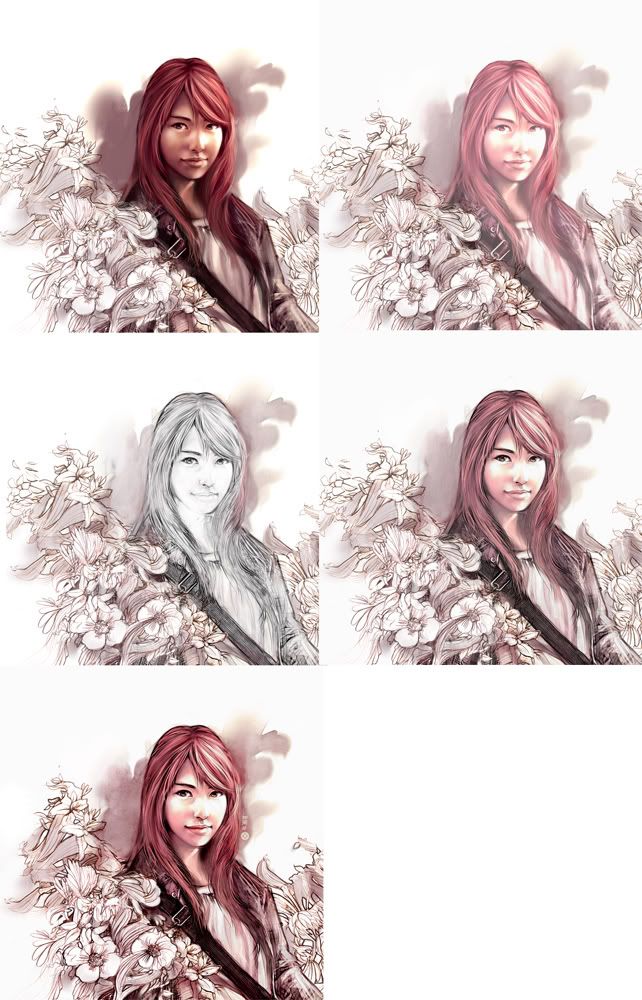 Flowers drawn with pencil on paper. Quite lacking the patience to draw it decently as usual.








The paint. Like the effect that i got here, though something tells me that if had bothered to draw the flowers properly, the piece would have turned out much better :(